Published by Ewan Spence at 9:56 GMT, February 6th 2008
While not a new idea, demo games have taken on a great prominence in the last few years in the mobile gaming scene. Nokia's previous experience with the N-Gage, and specifically the first demo in Pathway to Glory, cemented the idea that they are good marketing tools and help drive sales. They're also a good way to keep everyone calm while the full games are finished (cough - Ed). The demo scene is being used to good effect by a number of companies (notably Sony's PSP platform), and with the N-Gage platform specifically set up to allow demos (and to a lesser extent, the purchase of time limited licences), the ability to sample a game yourself it going to be critical.
The N-Gage First Access client comes with four demos – here's a brief look at each of the. With the First Access still in testing, it doesn't seem right (to me) to go for a full blooded review on these titles just yet!

System Rush: Evolution
When I look back at the history of the N-Gage, I always consider that the release of System Rush was the turning point. It was a first-party title, it was specifically designed for a mobile environment, and it was addictive as anything. The principle idea, that you can represent hacking attacks and intrusions on internet computers by racing 'code vehicles' around a circuit remains in System Rush Evolution, along with the fast speed and tight, three dimensional twisting circuits.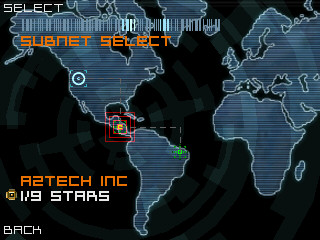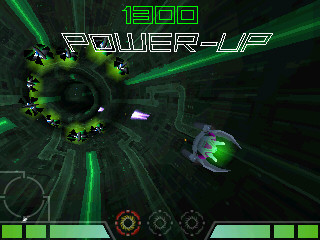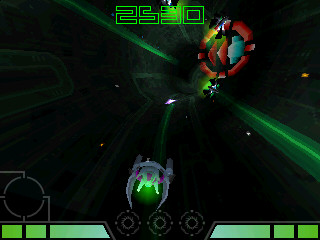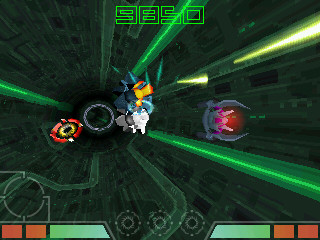 System Rush evokes the best and worst of the possibilities of the new N-Gage system. Expect lots of time trials and head to head racing. Expect ghosts of other players you can download and challenge remotely – System Rush is aimed squarely at this market.
Unfortunately, the second you mention futuristic racing, with a techno soundtrack, gamers are going to think "Wipeout" and there's no way that, graphically, the two are comparable. How the market reacts to System Rush is going to be an interesting indicator. Will the screenshots side by side be used to crucify Nokia's underpowered attempt at racing, or will the connected game play outweigh the lower frame rate and less flashy graphics than dedicated gaming consoles?
Creatures of the Deep
Err, it's a fishing game? [well spotted - Ed]

Now this is where a demo comes in handy. It gives people a chance to experience a type of game they would not normally consider, at no cost to themselves (think Brain Training, Nintendogs for other off the wall popular successes). This demo, more than others, should help drive sales of the N-Gage games. Beyond the mechanics of the game, it's a quest based adventure, and the first quest represented here, "catch any fish and return it to me", gives you enough of a flavour of the game before you are asked if you want to buy it.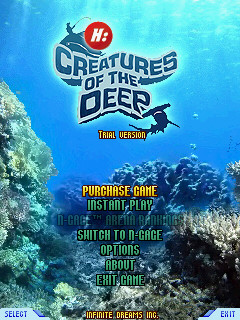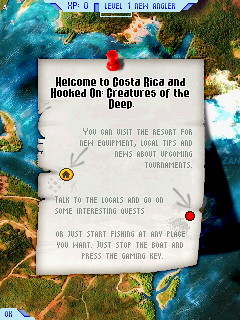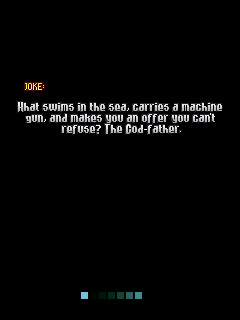 It looks good, handles well, and seems pretty quirky – in other words, the sort of game that does well for mobile gaming. I think this is the title I am most looking forward to (after the obligatory updating of Snakes).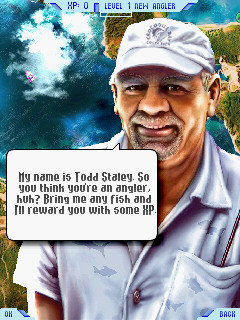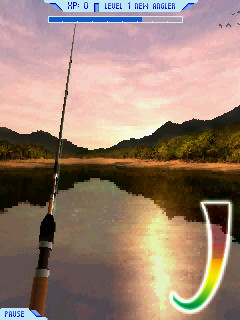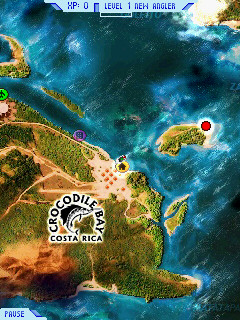 Block Buster Deluxe
And this, unfortunately, is a lesson in how not to do a demo. Block Buster Deluxe is your regular Bat'n'Ball game, with a story layered over it in much the same way as Glimmerati had a jet set lifestyle on top of a road racing game. There are lots of clubs where you play Bat'n'ball, there are lovely ladies to host you, an evil playboy to rally against, and some smooth looking menus and cut-scenes.
As for the game itself, what little I saw of it was a good implementation of the game – and probably the best you could manage without dedicated controls specifically designed for gaming. The problem is that this trial version (which is not available in the download package, you need to download it over-the-air via the N-Gage client on your N81) is time limited to a fantastically small amount – just a few minutes. When the time runs out, no matter where you are, you get dumped back into the N-Gage client rather unceremoniously and prompted to purchase the game.
Space Impact: Kappa Base
Space Impact, much like Snakes, is one of Nokia's franchises that has appeared on a number of devices, but here in N-Gage it has matured into a good vertical scrolling arcade game. You know the drill here, lots of enemies, hailstorms of bullets, and a lone gunship with a rubbish gun that gets better as you go along. Screen scrolls down at a fixed speed, you kill everything that shoots at you.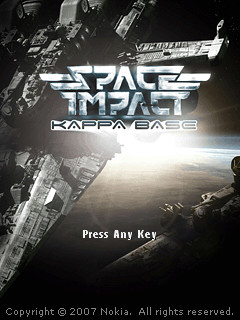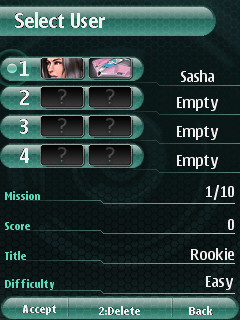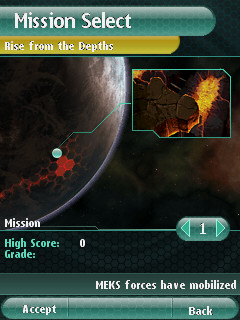 The demo magnifies your opinion of this style of game. If you like your shooters, it confirms everything about the game and should clinch your purchase decision. If you're not a fan, this isn't going to change your opinion. But I bet you still keep it in the client to show off the graphics of the N-Gage applications, because as you'd expect, there's a stupid amount of 2D graphics being chucked around the screen at impressive speeds (and to be honest, probably a bit more impressive than System Rush, which is surprising).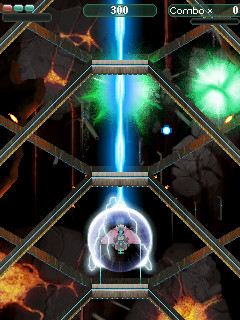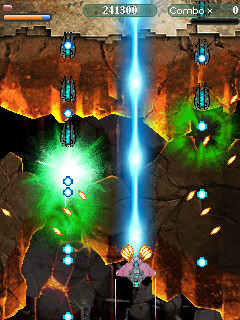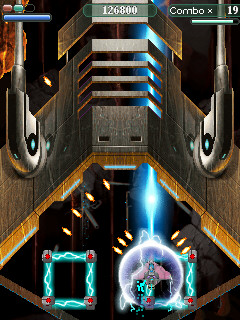 Ewan Spence, 6 Feb 2008